We are incredibly grateful to the companies, organisations and individuals who have supported Star Throwers over the years. Below are some quotes from these organisations as to why they have chosen to support Star Throwers and what it means to them.
Hustle have chosen to support Star Throwers through their gym in Wymondham. We look forward to lots of exciting challenges and events they have planned to support our charity.
Bobby Harrison said:
"Star Throwers hold a special place in my heart as they helped my family through some very difficult times and continue to help now".
Face to Face Finance have chosen Star Throwers as their dedicated charity to support from 2022. We are incredibly grateful for the support and look forward to working with them this year.
Managing Director, Julie Hunt said:
"Face to Face Finance is proud to be supporting Star Throwers charity this year and actively getting involved in many fundraising events to help raise awareness of the great work Star Throwers does. Star Throwers is a local charity to us dedicated to supporting people affected by cancer, from diagnosis through to life post treatment. Some of the Face to Face Finance team will be partaking in climbing Snowdon as well as sky diving this year to help support the incredible Star Throwers charity."
H. Young Structures/Hi-Span have been long-term supporters of Star Throwers. They support us with an annual donation, collection from their Christmas raffle and sponsors of our 10th Anniversary Ball.
Ian Peachment, Managing Director (H Young Structures Ltd) said:
"As a long established Wymondham employer H Young Structures/Hi Span have always looked to partner with and support local charities.

Our association with Star Throwers from the outset was a result of our staff's friendship with Les King and has continued since his sad passing.

We all truly appreciate the service you provide to the community and you can rely on our support into the future."
Eastern Voice & Data were kind enough to support us in improving our IT and Wifi services in the Star Throwers Centre during 2020.
Andrew Mash (Technical Sales Manager – Eastern Voice & Data) said:
"Eastern Voice & Data is a local Norwich based telecoms and IT company established in 1994 and we pride ourselves on supporting local community. We support and work with a number of charities in the Norfolk area and we were approached by a friend of Star Throwers as they needed assistance with their network and Wi-Fi. With cancer affecting so many people, either directly or indirectly, we see how the help and support offered by Star Throwers is such a vital service for people effected by the disease. We are pleased that we could be of assistance, especially during these hard time with donations for all charities down due to Covid19 and we thank our generous network kit manufacture, Zyxel, for supporting us with this too."
Zyxel kindly helped out Star Throwers by providing equipment and IT expertise to improve our WiFi throughout the centre enabling us to work for efficiently.
Daniel Marsh (Zyxel Business Development Manager) said:
"We at Zyxel are committed to providing the best level of support to our customers. When we were in discussions with Star Throwers about wanting to improve their internal networking and wireless, we felt during these difficult times it was the least we could do. The Charity Organisation provides a vital service to the community. Zyxel feel that if they have the best level of wireless available to them it will help the patients keep in contact with their loved ones when they are unable to attend, not to mention help the Carers continue providing an outstanding service without the head aches of technical issues".
Morgan Price International Healthcare have been a wonderful support to Star Throwers from being Gold Sponsors at our 10th Anniversary Ball, supplying raffle prizes and event sponsorship and wonderful design support. We are also incredibly grateful for them spreading awareness of Star Throwers online and through their social media, meaning we can reach and support more people affected by cancer.
Jon Carpenter, Managing Director said:
"Morgan Price International Healthcare Limited are incredibly proud to support Star Throwers. Wymondham is a small market town with a big community and we are grateful to have the opportunity to support this remarkable local charity. The dedication of Star Throwers can be seen through their support to patients and carers, and the fantastic fundraising events that are arranged."

Kerry Foods Ltd started supporting Star Throwers in 2019, they have supported many of our events including our 10th Anniversary Ball, Walk, Run or Climb 2019 and our Volunteer Thank You Lunch. We were also delighted to be invited along to their staff days and tell people more about our services and how we support local people affected by cancer.
Scott Turner, General Manager said:
"We are delighted to support Star Throwers for the wide-ranging and comprehensive help and support they offer to cancer patients, survivors and their relatives.  We went to visit them and saw first-hand the good work they do; we all have those close to us who have suffered with cancer and the personal stories of those we met at Star Throwers resonated deeply with us all".
The R C Snelling Charitable trust has chosen Star Throwers as their 'Charity of the Year.' Staff from the group owned by the Trust will be raising funds through various activities including bake sales and 'Dress Down Fridays'. Star Throwers is based in the town of Wymondham where one of the group companies is situated  and was nominated and chosen by the employees having previously provided support to an employee's  family
"We are immensely proud to support Star Throwers in their mission to provide holistic support for people affected by cancer and their loved ones. Star Throwers play a significant role in our local community and their commitment to the mission is truly inspiring. The opportunity to support Star Throwers in their truly admirable mission is very humbling."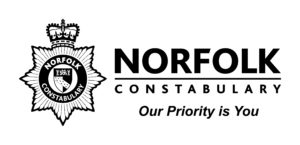 This year we have been chosen as 'Charity of the Year' by the Norfolk Constabulary. During 2019 they will be fundraising through online raffles, employee and public events and supporting Star Throwers' events.
Chief Constable Simon Bailey said:
"I'm pleased to announce this year's force charity is going to be Star Throwers. This is a local charity based in Wymondham which provides support to cancer patients and their families. This is a great cause and well worthwhile so I would ask everyone to support the charity where they can."

Hussey Knights have supported Star Throwers for a number of years in several ways, including having a collection tin on their premises and recently printing a banner for our 10th anniversary ball free of charge.
Janet Coleman, Account Manager said:
"We are proud to support Star Throwers, by having a collection box in our shop.  This is such a worthwhile charity and the support they carry out for cancer sufferers and their families is  second to none, we congratulate them on celebrating their 10th Anniversary and were honoured to help supply a banner to promote this event."
Moneyproperties have supported Star Throwers for many years, Mick Money is a Patron for the charity and also does great work in spreading awareness of the work of the charity. In January 2019 we received another cheque from Moneyproperties for £1527.03 which makes a total of £2727.03 which represents 1% of their selling fees for 2018, a wonderful gesture from a local company to Star Throwers. Mick Money said:
" I have been a keen supporter of Star Throwers for many years now mainly through my good friend and previous patron Les King who sadly passed away three years ago now. However, prior to his passing Les asked me if I would continue with his good work for Star Throwers by becoming a patron, this was an honour I gladly accepted.

Firstly, I set up the Les King memorial football matches which are played in July in conjunction with Wymondham Town Football Club and the Rotary Satellite Group of Wymondham as a pre season opener and in three years this event alone has raised over £12,000 in Les's name.

Secondly, I was founder member of the Rotary Satellite Group of Wymondham which has raised much needed funds for Star Throwers through quiz nights and metal detecting events over the past three years.

Lastly, my family business Moneyproperties donates 1% of our fee for selling your home to Star Throwers which is really appreciated by our customers who also like to get involved in supporting a local charity which does so much for those affected by cancer.

My one wish is that more and more local businesses will get involved in raising much needed funds for local charities such as Star Throwers and supporting the local community."
We would like to say a huge THANK YOU to borne who have helped create this wonderful new website for Star Throwers. Borne have worked on our new logo, our new 'look' and created this website so we can work more efficiently and tell more people about how Star Throwers can support them.
Carole Osborne, founder of the agency, said that working with Star Throwers has been a great opportunity to give back to the community:
"We're thrilled to have been able to donate a new website to Star Throwers and we hope the new website design and functionality will help raise greater awareness to those that really need to access the services provide by Star Throwers. The organisation's work is invaluable for many people and the whole borne team are pleased to have been able to help such a vital local charity."
Fosters Solicitors chose Star Throwers as their Charity of the Year throughout 2018 and raised a fantastic £2735.72 through their 'Charity Will Month', dress down days, tombolas etc. Fosters supported Star Throwers with regular fundraisers, sponsoring our events, displaying a collection tin and dedicating their Charity Will Month in November.
"Star Throwers is a charity close to the hearts of many of our employees, which is why so many members of staff voted for them to be our charity of the year 2018. We have been honoured to support Star Throwers over the last year, to see the incredible effort and kindness and enthusiasm they put into everything they do, and to be able to help them continue to achieve the things they do is quite humbling.

Star Throwers appreciates any help they receive, no matter how big or small. For the people they support, there can be host of issues beyond the emotional turmoil that may seem daunting and overwhelming. We are happy to be able assist Star Throwers by providing a supportive approach to help people through the various legal obstacles which may arise out of such circumstances. We are so pleased to be able to get involved with such an incredible charity and look forward to seeing what amazing things they do next."
The Rotary Satellite Group of Wymondham have been incredible supporters of Star Throwers, they regularly support the charity through helping organise fundraising events and fund projects such as a recent course for our massage therapists and new sofas for the centre.
"The Rotary Satellite Group of Wymondham was formed early in 2015 to encourage a younger membership to engage with their local community and to focus on fund-raising for local charities. We chose Star Throwers as one of our local charities to support in recognition of the important work they do to support local people affected by cancer. To date we have held numerous successful fundraising events and hope to continue to raise money to support them in 2019."
We were chosen as one of the charity recipients of monies raised at the annual Great Ellingham Teddy Bear Festival. Star Throwers was donated £1500 by the committee, we had a bear in the village trail and a stall at the Fun Day – all these means of support help to raise awareness of Star Throwers and fund our services.